Hermes Paris Clou de Selle Pouch: Purse Quote
 Purse Quote: Hermes Paris Clou de Selle Pouch
The Hermes Paris Clou de Selle Pouch has an authenticity that this quote seems to capture.
 Sometimes I think in French … and listen to old records – from the '60s, they're way more authentic ….
SOURCE: The Orange County Register
This quote is not directly about purses or  handbags but it describes this pouch perfectly. Authentic. Unique. Not average. All describe this pouch. The Hermes Paris Clou de Selle Pouch is an ultra stylish and impeccably designed pouch. It looks like a fine work of art. It has distinctive coloring and elegantly subtle accents. Hermès is renowned for its handmade handbags. The company does not use assembly lines. Only one crafts-person makes a single handbag at a time, hand-stitching individual pieces with linen thread and using an awl. One bag might require 18 to 24 hours to produce. Hermès's leathers come from all over the world. The Hermes Paris Clou de Selle Pouch is in a class of it's own. This pouch is bold and very desirable!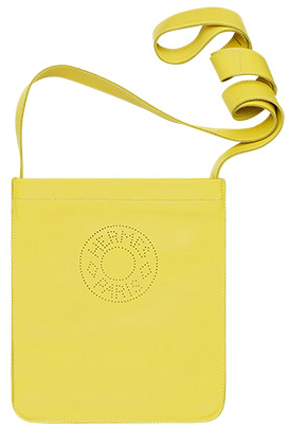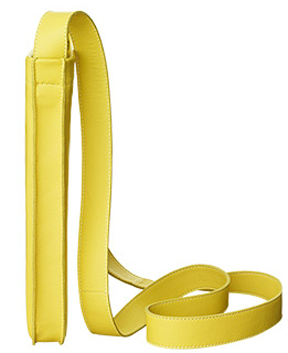 Hermes Paris   (Ref. 060308CKC9)  $1,075.00