Guess Handbags Showcase Gallery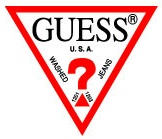 Guess handbags have been a staple of style and trendiness for years. Today, GUESS? is one of the most widely recognized brands in the world known for quality, trendsetting style, and marketing creativity. Over time the business has incorporated more accessories to the Guess clothing brand and Guess bags are now one of the most popular fashion accessories the company creates. Proving to be particularly successful these stylish handbags and purses add a real look of sassy style to any women's wardrobe.
We put together a small Guess Handbags gallery. It is a small cross-section of the many stylish handbags Guess produces. You can get a look at Guess handbags in the various forms, including satchels, clutches, mini bags, crossbody bags and hobo bags.
Featured Guess Handbags
Click on the thumbnail images to view larger and click on the Guess handbag name to get more details. You can also rate the images as you look through.
[photosmash id=11]
About Guess:
Once known primarily for its denim jeans, Guess Inc. designs, manufactures, and licenses a wide variety of men's and women's denim, cotton, and knit apparel. Guess products are available primarily in factory and retail stores in the United States and Canada, as well as through its Internet store. Its apparel lines, which are designed in classic yet trendy and upscale styles, include jeans, pants, overalls, dresses, skirts, shorts, shirts, blouses, jackets, and knitwear. Its accessories, which complement its apparel lines, include eyewear, footwear, fragrances, stylish handbags, jewelry, leathers, swimwear, and kids' and infants' apparel. The company's products are marketed under trademarks including GUESS, GUESS, GUESS U.S.A., GUESS Jeans, GUESS and Triangle Design, Question Mark and Triangle Design, BRAND G, a stylized G, GUESS Kids, Baby GUESS, and GUESS Collection. Guess' advertising campaigns are well known for their innovative and creative images, having been highlighted in international ad campaigns in nearly every major magazine, on television, and other such mediums. Guess advertising has been awarded nearly every distinguished design award, and The Metropolitan Museum of Art chose the Guess Press Book and Nashville catalog for its Permanent Library Collection.
Related Posts :