Inside My Purse – Contents of a Women's Purse
Inside My Purse
by Candy Statts
Created on: April 19, 2008
There is a realm no man would dare to go;
Inside my purse you glimpse my heart and soul.
Several post-its, indescribable, past their prime,
A paperback or two to read, if I find the time.
Tubes of lipstick, not my color, but what a buy,
A coupon or two for things I want to try.
A wallet, showing signs of the stress I feel,
Each time I open it and see my coins revealed.
Things of interest, ripped from magazines,
Newspaper articles about someone else's dreams.
Never a pen, when I need one, unless it has no ink,
Despite what my friends feel, there is no kitchen sink.
What's in my purse, you might not want to know;
It is a brave person who into its depths will go.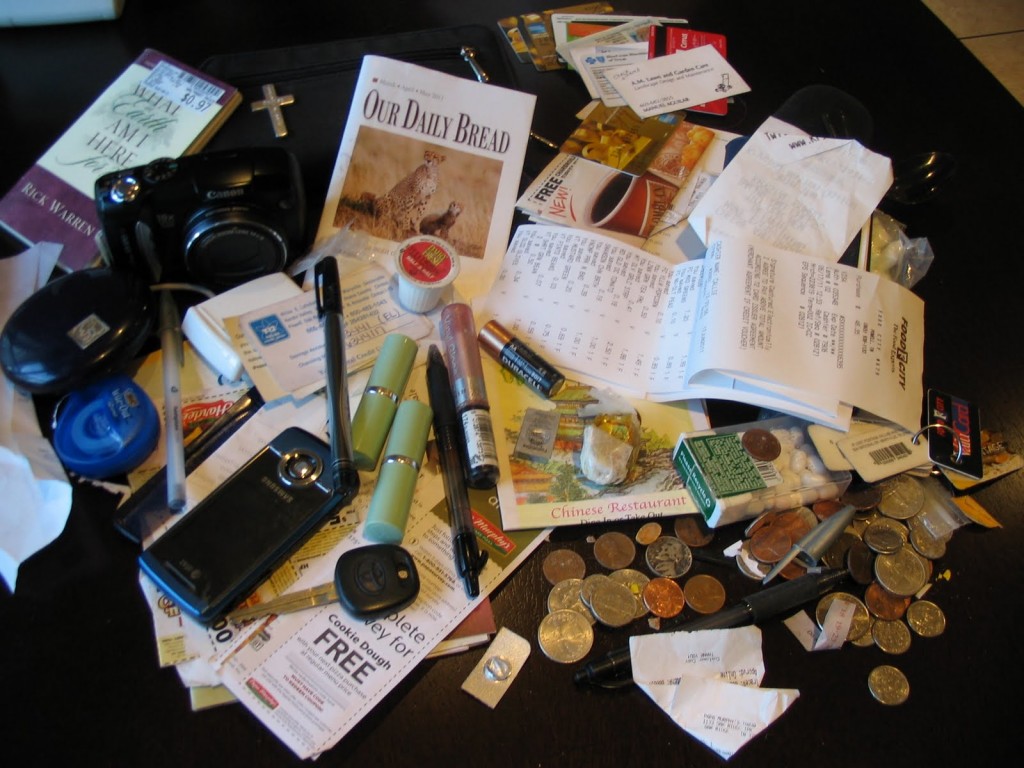 From the Man's Eye:
A woman's purse is a place a man is taught, from an early age, that he has no business. Inside My Purse is an interesting spin on why men have no business inside a woman's purse. The poem illustrates the quirky and unique nature of the things different women carry in their purses. Purses are officially the 'no man zone'. It's probably best that way.
Related Posts :